Robin Amis
Showing the single result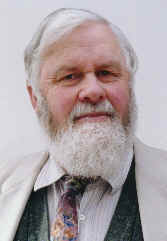 Robin Amis was born in London in 1932 and died in Bristol in 2014, having lived most of his life in England.
He had been involved in the inner tradition since the late 1950's and he had established a contact with Mt. Athos since 1982. In 1985 he began Praxis Research Institute that is concerned with the study and the practice of early Christian teachings, trying to make that tradition available to the West. In 1995, Robin Amis' own book, A Different Christianity, was published by State University of New York Press. In 2002, Amis's translation of the First Triad of St. Gregory Palamas was published by Praxis. He had lectured widely on these subjects, and run several study groups in the UK and the US.
He was married to the Greek-American painter, Lillian Delevoryas.
For further information: