G.I. Gurdjieff
Showing all 4 results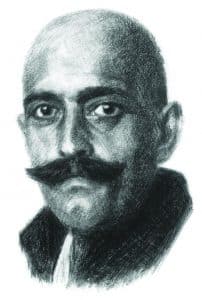 G.I. Gurdjieff (1866-77; – 1949) was a spiritual teacher of Greek-Armenian origin. He was born in Alexandropol (now Gyumri) of Armenia. He spent his childhood in Kars of Caucasus, while he travelled in many parts of the world (Central Asia, Egypt, Greece) in search of schools of spiritual knowledge.
His students included great personalities such as P.D. Ouspensky, Maurice Nicoll, John Bennett, Thomas de Hartmann and many others.
In 1922 he established in Paris the Institute of the Harmonious Development of Man.
Even though he closed his Institute after a few years of function, he continued to transmit his knowledge up to his death in 1949 in Paris.