Boris Vasili Ferapontoff
Showing the single result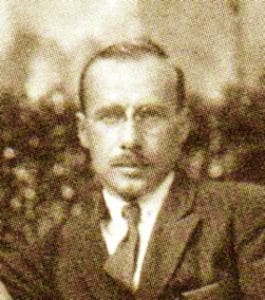 Boris Vasili Ferapontoff came from a well-known and wealthy family in Czarist Russia. He fled from Bolshevik Russia to Constantinople where he attended P.D. Ouspensky's lectures from February 1920 until the summer of 1921, as well as Gurdjieff's talks that arrived in Constantinople in the summer of 1920.
Boris Ferapontoff was one of the closest students of Gurdjieff and followed him in August 1921 in Berlin and afterwards in Paris and in Prieuré where Gurdjieff established the "Institute of Harmonious Development of Man". Knowing English he translated Gurdjieff's lectures, he was his secretary and also instructor of his Movements.
He died relatively young around 1930 in Paris and according to M.C. Capper "Mr Ouspensky wept" when he heard it.